Club History
"Create a golf course that will be as challenging as Pine Valley."
Those were the words of James "Dutch" Himmelein as he gave instructions to the William F. Gordon Company back in 1963. The William F. Gordon Company had designed other courses in the Philadelphia area, including Saucon Valley Country Club, Indian Creek, Philadelphia Country Club and the Pine Course at the Seaview Resort. In May 1964, the "Sunny Jim Golf Club" was born.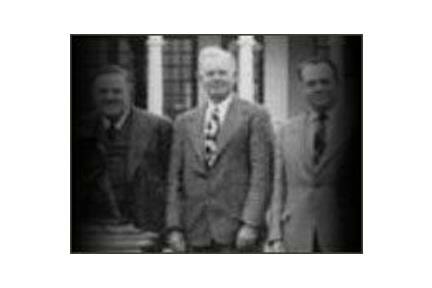 On 152 acres of land was a 7,345 yard, par 72 course that punished even the best players. The fairway landing areas averaged less than 30 yards in width and were lined with trees. Although there were only 64 sand bunkers on the course, many were quite large. Greenside bunkers had vertical faces over four feet high, forcing players to blast out sideways. The greens were spacious, undulating and complex, allowing numerous cup positions and leading to many three-putts. It is clear to see why Sunny Jim's was dubbed "The Magnificent Monster of Medford" in a 1964 Philadelphia Golfer Magazine. In fact, the course was so challenging that Mr. Himmelein offered $1,000 to the first person to break par. Bert Yancey, a Tour regular at the time gave it his best effort for the prize, but a 79 was his end result. He said, "there isn't an unfair shot on the whole layout, and I don't recall anywhere that you can miss a shot and not be penalized." When asked what score would win a tournament here, Yancey mulled the question for a moment and then said that he would be glad to take a 300 and let the rest of the field shoot at it.
No one ever collected the $1000 prize offered by Mr. Himmelein, and in 1969 after some financial trouble the club went into receivership, and was bought two years later by a group of investors headed by Mr. Michael Procacci. The course was then renamed "Medford Village Country Club." Renovations soon took place that made the course more player-friendly. Although the course still measures nearly 7,200 yards from the tips, the fairways were made wider and the bunkers less severe.

Qualifying for the U.S. Open was held at Medford Village in 2019, the Philadelphia PGA Jack Jolly Championship was contested in 2019 & 2020, as well as the 1973 New Jersey State Open. The 2001 PGA Club Professional qualifier as well as numerous Golf Association of Philadelphia events have also been contested at Medford Village. It has and will always be a challenging test of golf, and for this, Dutch Himmelein would be proud.